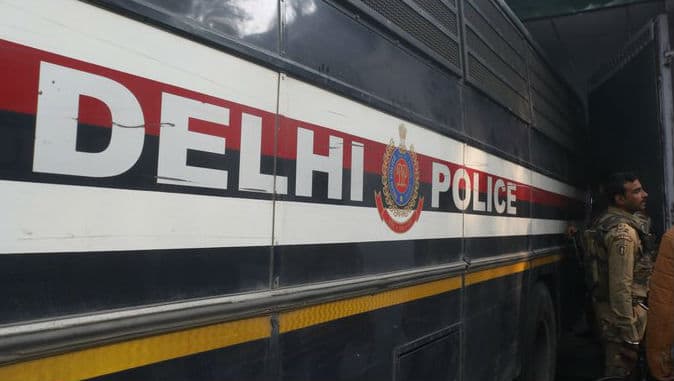 New Delhi, November 11: In a bizarre incident, a group of robbers, who took away ornaments and cash worth Rs 26 lakh from a jewellery shop, also stole a TV set-top box thinking it was a CCTV recorder. Reports inform that out of the four men, three had pistols with them and carried out the theft in Begumpur area of Delhi on Saturday. According to a report by Hindustan Times, Police said that after the gang stole valuables from the shop, they also took away the TV set-top box, thinking it was the CCTV's digital video recorder, which stores all data. The report adds that the incident took place around 1.30 pm on Saturday, when the shopkeeper was alone at the shop. The police were alerted when the robbers left from the shop.
The officials revealed that the DVR, which was left behind, contained clear footages of the robbers, which helped the police in investigators to identify the suspects. The report informs that none of them were wearing masks and their faces were clearly visible. SD Mishra, deputy commissioner of police (Rohini) was quoted in the report saying that footage from the CCTV camera has helped us identify the suspects, and we have formed a team to arrest them.
During investigation, police found that at first, two men, pretending to be customers, entered the shop and began going through jewellery. The video footage showed that two other men walked into the jewellery outlet and joined their other two men who were already in the store. Three of them were carrying pistols and frightened the shopkeeper with it. The robbers also thrashed the shopkeeper while the others began looting the shop of jewellery and cash. Police informed that a lot of jewellery was saved as the robbers weren't able to break open the safe.
["source=latestly"]